Blindness is a serious and life-altering illness that the average person doesn't often consider. Most people don't think of blindness as something that could happen to them and, if they do, they generally see it as devastating.
However, there are many examples of famous people, both in real life and in media, who didn't let vision loss get in their way. We here at WebEyeCare have put together a list of famous, inspirational blind characters and people who proved that blindness doesn't have to mean the end of your life.
Inspirational Blind People Who Changed the World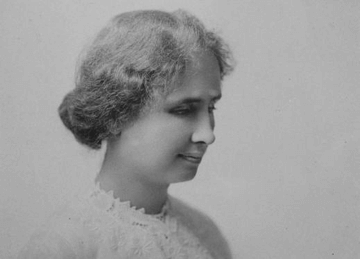 Helen Keller: One of the most well-known blind persons throughout history, Helen Keller was an inspiration to visually impaired people everywhere. At only 19 months old, Helen Keller contracted an unknown illness which left her both blind and deaf at less than two years old.
Keller, however, would never let an illness hold her back, becoming the first blind and deaf person in history to earn a college degree. She would go on to become a social rights leader in the early 1900s, championing women's suffrage and becoming a renowned writer.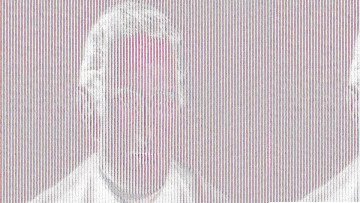 Louis Braille: There are few names more iconic when talking about the visually impaired than that of Louis Braille. A young Braille was stripped of his vision at the young age of three, left blind due to an accident in his father's business.
Despite his affliction, Braille was a brilliant young mind. During his time at the French Royal Institute for Blind Youth, he developed a code that would allow for the blind to write in a quick and easy-to-understand method. The Braille system has today become a universal facet of education and literacy for those with vision loss.
Blind Artists and Actors Who Defined Their Generation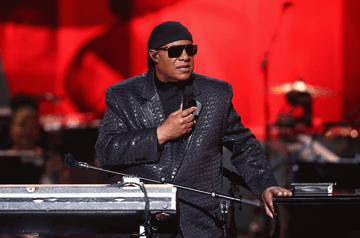 Stevie Wonder: For many blind people, one of the things that speak to them the most is the power of music. Stevie Wonder is one of the most well-known examples of these visually impaired virtuosos. Born premature and experiencing a condition known as retinopathy of prematurity, Stevie Wonder was basically born blind.
The singer-songwriter would turn to music from a young age, learning instruments like the piano and harmonica. Over his time in the spotlight, the "Superstition" artist would win several prestigious honors, including 22 Grammy Awards, an Academy Award, and even induction into the Rock and Roll Hall of Fame.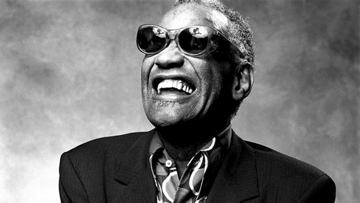 Ray Charles: Few musicians from the 1950s and 1960s are more iconic than Ray Charles. Often credited as one of the early pioneers of the "soul" music genre, Charles began to lose his sight early in life and was diagnosed with total blindness due to glaucoma by age seven.
Charles would continue to hone his craft throughout his life, becoming a legend amongst early R&B artists and even becoming a country music star with his 1960 hit song "Georgia On My Mind". You can learn more about glaucoma and other conditions leading to blindness on our blog!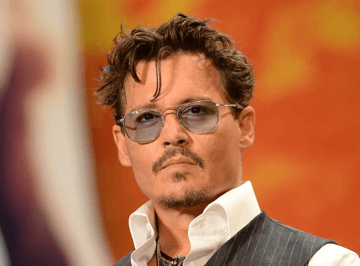 Johnny Depp: Depp became famous worldwide for his portrayal of the swashbuckling Captain Jack Sparrow in the mega-popular Pirates of the Caribbean franchise. What many people don't know about the suave, smooth-talking actor is that he made all his movie magic with blindness in one eye.
Battling vision impairment for most of his life, Johnny Depp became one of the most renowned actors in the world and one of the most recognizable faces in Hollywood. The legally blind actor hasn't let his impairment stop him, being nominated for the Academy Awards for Best Actor three separate times and picking up a slew of other accolades over his illustrious career.
Blind Characters in Pop Culture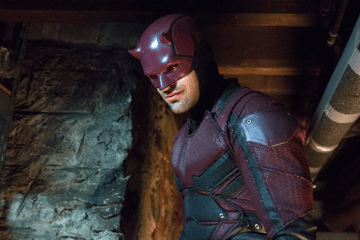 Daredevil (Stan Lee's Daredevil): When someone is asked to name a popular blind character in comic books or pop culture in general, Daredevil is the first character to come to most people's minds. Matt Murdock was a hero from a young age, his blindness coming as a result of an act of heroism to save another person's life.
The accident and his exposure to radioactive isotopes left the New York City youth with his other senses enhanced. With his newfound powers, Murdock would take on the role of the superhero Daredevil in order to protect the city he called home.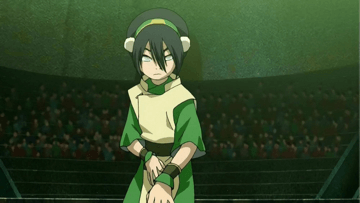 Toph Beifong (Nickelodeon's Avatar the Last Airbender): For kids growing up in the early 2000s, Avatar the Last Airbender was a fan favorite from Nickelodeon and Toph Beifong was one of the show's most popular characters.
Toph was born blind and sheltered by her parents, believing that her blindness made her weak and incapable of handling the outside world. Toph would go on to prove those early pre-conceptions wrong as she became a powerful Earthbender over the course of the series, becoming an invaluable part of Aang's team..
How To Protect Your Eyes
Many of us might not even consider the possibility of going blind one day but, in today's world, proper eye care is more important than ever.
We at WebEyeCare have a plethora of options to help you take care of your eyes and learn more about your vision. We offer vision tests for both contacts and glasses and plenty of options for buying glasses and contact lenses. We also provide a variety of resources on our blog to learn more about eyeglasses, contacts, and how better to take care of your eyes. Blindness doesn't have to be the end of the world, but proper eye care will help you avoid it altogether.