Until a few decades ago, eyesight correction and support were limited to uncomfortable and expensive contact lenses and thick glasses. Thanks to an increase in technology, more people than ever are taking advantage of a wide range of vision correction techniques and changing their lives in the process. If you're dreaming of better eyesight, there's no better time than the present to take advantage of all technology has to offer!

• Understanding contact lenses
• Specialty contact lenses
• Diode and argon lasers
• LASIK vision correction
• Corneal inlay
• Virtual eye exams
• Eyeglasses for color blindness
• Visually impaired assistive technology
Understanding Contact Lenses
Sticking your head in a bucket of water doesn't sound like it would be fun, much less correct your vision. However, that's the way that vision correction originated. In 1508, Italian inventor Leonardo da Vinci began playing with the idea that submerging your head in a bowl of water could impact vision. As you can imagine, the Codex of the Eye, as it was known, wasn't exactly popular.

The idea did have a positive impact, though. In 1636, French scientist René Descartes built upon da Vinci's framework to create a glass tube placed on the cornea and filled with water. The name contact lens comes from Descartes' placement of the tube directly on the cornea. Although the invention did show promise, blinking was impossible, and the concept went back to the drawing board. It would be nearly two centuries before inventors reimagined Descartes' idea.

Between the 1800s and the 1990s, contact lenses transformed from heavy, blown-glass creations to the silicone hydrogels we know today. Contact lenses can help correct simple vision issues such as myopia and hyperopia, or nearsightedness and farsightedness, respectively, as well as address the needs of patients with keratoconus, corneal transplant complications, astigmatism, and more. Patients can even elect to change their eye color or create a fun addition to a Halloween costume using specialty contact lenses!
What Are Specialty Contact Lenses?
In addition to traditional contact lenses for near and farsightedness, technology has helped reimagine how contact lenses can assist with vision correction. The invention of various types of specialty contact lenses has helped eye exam patients with improving their vision, in many cases without the need for procedures such as LASIK or a corneal inlay. Here are a few types of specialty contact lenses that eye exam providers recommend for people with unique eye care correction needs:

• Ortho-K lenses: Orthokeratology lenses, also known as Ortho-K, help reshape the cornea's surface to provide vision correction to patients with astigmatism, nearsighted and farsightedness, and presbyopia. When worn overnight, the lenses gently reshape the cornea to provide temporary daytime vision correction without the need for contact lenses or glasses. This lens style is an excellent choice for athletes, machinists working in a dusty factory, or others whose jobs may make it more difficult to wear glasses or contact lenses. In addition, these lenses are also prescribed to help slow down the progression of myopia in young children.

• Hybrid lenses: Many patients will see their vision improve with traditional lenses. However, those with certain corneal conditions, such as corneal astigmatism, may need a more unique option. Hybrid contact lenses offer a rigid gas permeable lens in the center with a soft lens surrounding the outer later. This style is an excellent choice for patients with astigmatism and presbyopia, patients who are experiencing frequent lens movement with their soft toric lenses, and patients with multifocal vision needs.

• Scleral lenses: Most contact lenses sit on the cornea. Unfortunately, patients with corneal conditions often find this style of lens to be irritating, ineffective, and uncomfortable. People with oddly shaped corneas or severe dry eyes are typically unable to improve their vision with traditional soft lenses and may find the pain of wearing them unbearable. Scleral lenses accommodate the vision of patients with corneal conditions by placing the weight of the lens directly on the white of the eye, also known as the sclera. The lens then creates a slight bubble over the cornea. The bubble is filled with a preservative-free saline solution that offers lubrication and hydration to patients throughout the day. A routine eye exam can prescribe these lenses to treat patients with Sjogren's syndrome, post-corneal transplant complications, dry eyes, eyelid abnormalities, burn injuries, keratoconus, and other eye conditions.

• Lens prosthetics: If specialty contact lenses aren't available to treat a patient's condition, custom prosthetic contact lenses are available through various companies. EyePrint, a company based in Colorado, uses scans or impressions of the eye's surface to create a customized fit designed specifically for each patient. The style offers a more comfortable contact lens experience for the patient as well as greater lens stability.

It's essential to speak with your eye doctor about the best style of contact lens for your needs. Although you may have a specific style or brand in mind, be open to suggestions and have a detailed conversation with your optometrist about why they believe a specific style lens is right for you, the qualities you hope to gain from a specialty contact lens, and any experiences you may have already had with other brands of contacts.
Diode and Argon Lasers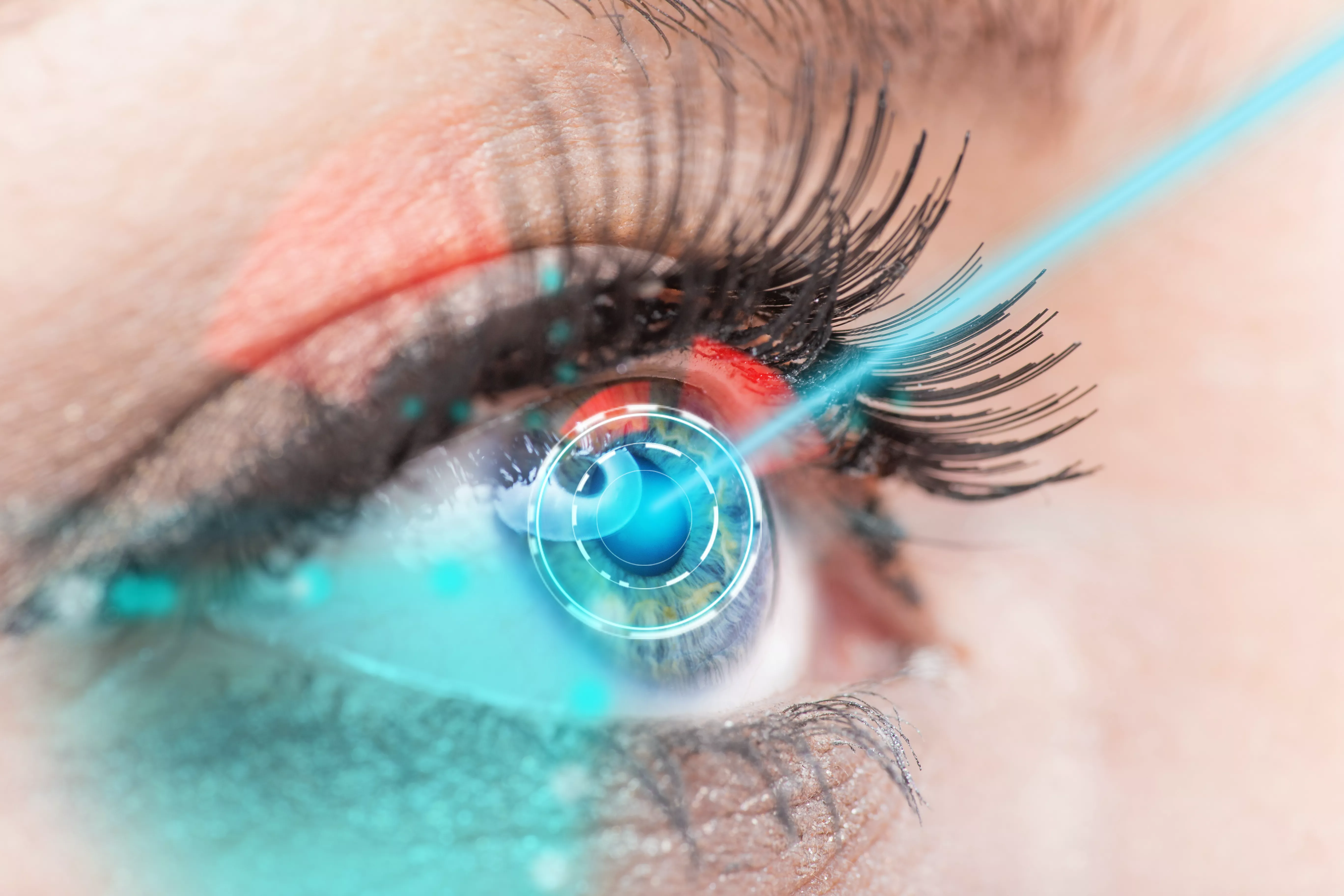 During your annual eye exam, your doctor may discuss the health of your retina. This part of your eye is a thin, light-sensitive tissue that sits at the back of your eyeball. The retina converts rays of light through the optic nerve and into the brain, where the rays become the images our eyes see. As we age, the retina can tear, causing vision loss and even retinal detachment. Argon and diode lasers can help prevent additional damage and detachment by creating scar tissue that attaches the tear back to the eye tissue.

Eye care specialists perform an eye exam to help diagnose a retinal tear and then develop a treatment plan to correct the issue. These lasers create heat within the eye that can reduce swelling, cauterize blood vessels, and prevent further damage to your vision. The procedures are painless, and recovery times typically last a few days.
Lasik Vision Correction
It's important to note that although there are multiple types of laser refractive eye surgeries, LASIK is the most common and widely known. For this blog and many others, the term LASIK will be used to identify all types of laser refractive surgeries.

If you're tired of buying glasses and contacts and want to correct your vision for years rather than hours, LASIK may be something to consider. Laser-assisted in-situ keratomileusis, more commonly known as LASIK, is a type of refractive eye surgery that can help patients achieve 20/25 vision or better. Although many people will eventually require reading glasses or vision correction for driving at night, LASIK is a more permanent option compared to glasses and contact lenses.

People who experience blurry vision typically use contact lenses or glasses to bend the rays of light that enter the eye. LASIK takes a different approach by reshaping the cornea to improve vision. The LASIK procedure has a positive history, with very rare instances of vision loss or patient dissatisfaction. Side effects include dry eyes and temporary visual disturbances, but these are often short-lived, and very few patients consider them problematic long-term.

In addition to LASIK, eye care specialists may offer:

• Photorefractive keratectomy (PRK) Laser-assisted subepithelial keratectomy (LASEK)
• Epithelial laser-assisted in-situ keratomileusis (epi-LASIK)

What Is a Corneal Inlay?
As people age, they tend to need assistance seeing objects clearly when they're up close, such as reading the pages of a book or seeing details on their phone screen. Presbyopia is an age-related eye condition caused by the stiffening of the eye's lens. As the lens becomes stiffer, it becomes more difficult for the eyes to focus on near objects.

Technology has recently given people with presbyopia a new option for vision correction: corneal inlays. Before this procedure, the most common treatment options for presbyopia were contact lenses, eyeglasses, or LASIK. Corneal inlays provide an alternative to glasses or contacts through a small surgical procedure that implants the inlay into the cornea.

Corneal inlay surgery takes between ten and 15 minutes. During the procedure, the surgeon uses a laser to cut a small flap or pocket into the cornea of the non-dominant eye. The corneal inlay is then inserted, providing vision correction to the patient. There are two corneal inlay styles, although only one is approved by the Federal Drug Administration in the United States.

For patients considering corneal inlays, there are several things to keep in mind:

• Only patients without cornea diseases can be fitted with corneal inlays.
• If you have refractive errors, such as hyperopia, myopia, or astigmatism, you may need a combination procedure to see clearly. This procedure would include LASIK to correct your refractive error, followed by the corneal implant.
• Corneal inlays cannot be used in patients with cataracts, uncontrolled dry eyes, or blepharitis.
• Some corneal inlays require a thicker cornea, and your eye doctor may perform an eye exam to ensure you qualify before scheduling your surgery.
• Patients typically only receive a corneal inlay in one eye, the non-dominant eye.
• Surgery is performed under local anesthesia. Patients are awake during the procedure but won't experience pain or discomfort.
• Recovery includes the use of steroid or antibiotic eye drops for approximately a month to assist with healing.
• Side effects of corneal inlays can include difficulty seeing in the dark, glare, and seeing halos.
• Complications can include inflammation, corneal clouding or thinning, swelling, and scarring of the cornea.
• A corneal inlay can be removed if the patient isn't happy with the results.
Virtual Eye Exams
Another incredible way that technology has impacted vision correction is through the use of virtual eye exams. At-home vision tests offer patients the ability to renew an existing glasses or contacts prescription from home. The ability to update your glasses or contacts prescription through an at-home vision test is possible through the use of technology that measures how well someone can see at various distances, as well as a refraction test.

For patients needing to update their prescriptions during the pandemic, access to at-home eye exams offers a safer alternative to visiting an office. Although technology makes virtual eye exams convenient and affordable, there are certain conditions that a patient must meet to qualify for the online eye exam.

• Virtual eye exams for contacts are designed for people who have been previously prescribed contact lenses by their eye doctor.
• Patients should only obtain a prescription for glasses if they have had a full eye exam within the last two years. Online eye exams are for people who have an existing prescription that has recently expired rather than someone who hasn't seen an eye doctor in several years.

Virtual eye exams for contacts and glasses are not intended to replace annual comprehensive eye exams. Comprehensive exams can screen for conditions that impact your body in a larger capacity than just your eyes. A comprehensive eye exam can detect various types of cancer, high blood pressure and cholesterol, autoimmune diseases, and diabetes.
Eyeglasses for Color Blindness
Another way that technology has impacted vision is through the invention of color blindness glasses. Color blindness, also known as color vision deficiency, occurs when people cannot distinguish between reds, greens, and occasionally blues. In the last few years, several companies have presented special glasses that correct how people with color blindness see colors.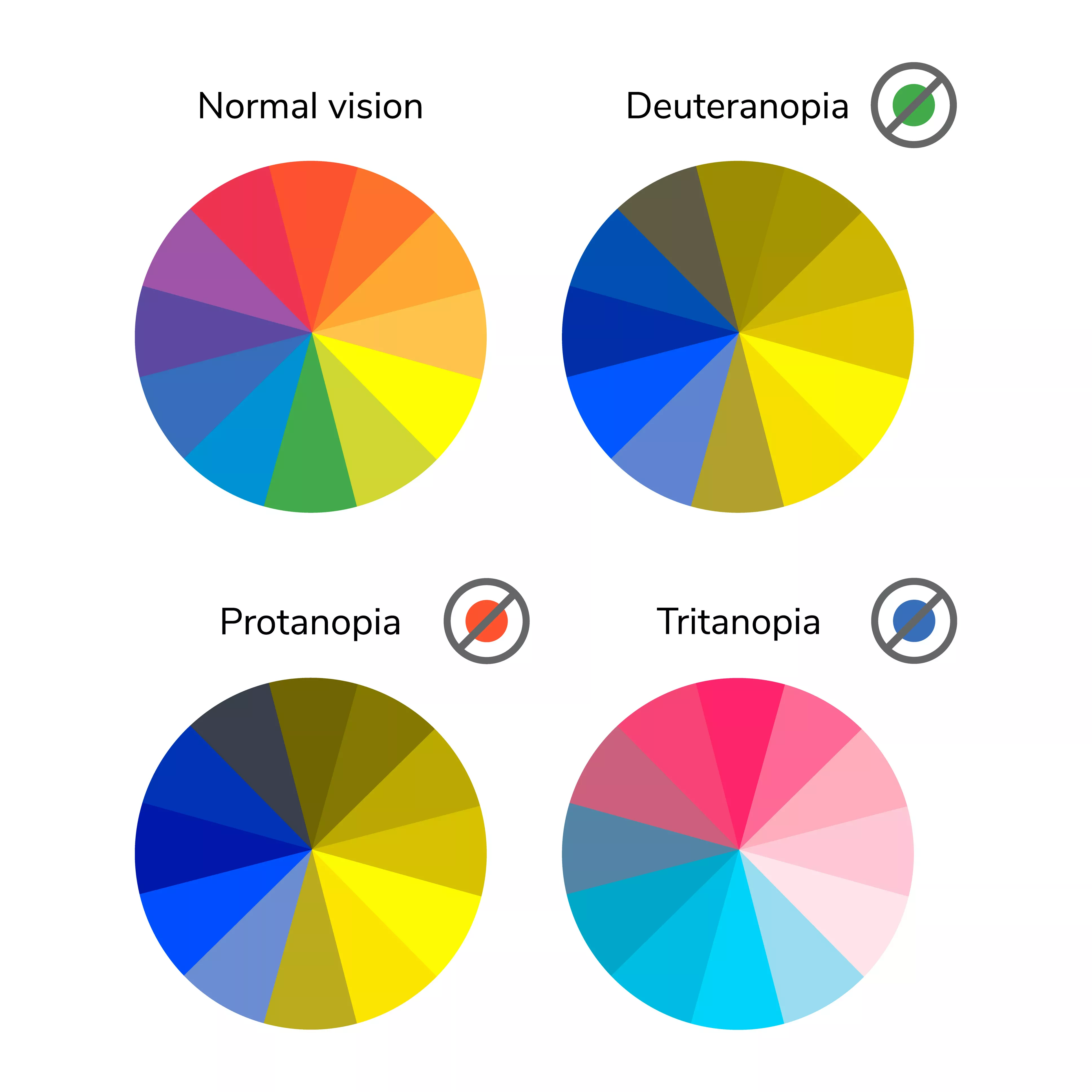 The internet can be a pretty big downer sometimes, but sometimes it offers a pleasant surprise. The appearance of heartwarming videos detailing people being gifted color blindness glasses have not only provided us with smiles, but has also helped raise awareness of the impact that technology has had on vision correction as a whole.

Here are four great options on the market for color blindness correcting glasses:

• Vino Optics: These glasses offer a sporty, lightweight frame that makes them an excellent choice for physical activity. The vibrant magenta lenses make them stand out and help combat the deficiency of red in the field of vision.

• EnChroma: These sunglasses help correct a wide variety of color deficiencies and can be worn in addition to contact lenses. EnChroma is one of the more popular companies and is a frequent presence in many online videos.

• STBJ: These glasses provide clarity and sharpness while also improving people's abilities to see different colors correctly. Although they are appropriate for indoor or outdoor use, they are the most effective in bright lights.

• Pilestone: If you're looking for a cost-effective option, Pilestone hits all the marks. These sunglasses correct green and red colorblindness and work indoors and outdoors.
Visually Impaired Assistive Technology
Although incredible technology exists that improves eyesight for people worldwide, technology has also come an incredible distance to assist those whose vision needs go beyond what can be provided by an eye exam or LASIK. Assistive technology for the visually impaired assists people with extensive visual impairments. Although there are hundreds of resources, here are a few that stand out:

• Be My Eyes: This free mobile app connects people with visual impairments with volunteers who can assist with everything from reading labels and finding lost items to describing a photo or color pattern. The app uses a live video call and matches the user with a volunteer-based on time zone and language.

• Color Safe: Graphic designers often use their creative talents to pair colors, fonts, and other visual elements together to create advertisements, newsletters, websites, and more. However, not all color pairings are accessible to those with visual impairments. Color Safe offers AAA and AA compliant color suggestions based on font size, background colors, font-weight, and font style.

• VoiceOver: If you have an Apple computer, you're in luck. This screen reader is built into Apple operating systems and provides full keyboard-based navigation and audible descriptions for everything from PDF viewer, e-mail, word processing, web browsing, media player, and more. The technology also offers support for various braille displays.

• VisionAware: Although VisionAware isn't a piece of technology, the nonprofit offers critical support for adults experiencing vision loss. The organization helps adults "continue to live full and independent lives by providing timely information, step-by-step daily living techniques, a directory of national and local services, and a supportive online community."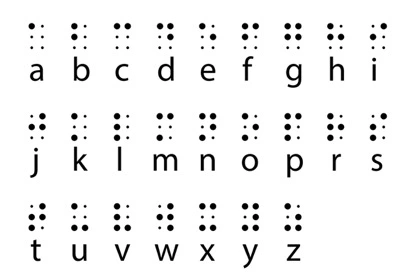 • Braille Yardstick: Sometimes it's the little things. This metal yardstick features embossed numbers and measuring lines to allow people with vision impairments the ability to measure objects without assistance.

• Alexa and Google Home devices: Technology makes life more convenient for all of us, but devices such as Amazon's Alexa and Google Home allow people with vision impairments to live more independent lives without purchasing multiple expensive products. These devices allow the user to communicate with their voice, asking for everything from the time and reminders to turning on lights, adjusting the thermostat, and turning on the television.

Technology continues to advance the options for eyesight improvement. Whether you're looking for an online vision test or need assistance converting regular text to spoken word, there are millions of ways that people are living with happier, healthier eyes thanks to technological inventions.