When choosing a pair of eyeglasses frames you want to be sure you are picking a style that flatters your face. Most faces fall into one of 5 categories: Round, Oval, Square, Triangle, and Heart shaped. Depending on how the frame is constructed and the size of the frame, you can easily determine if it is going to look good when you put them on.
This useful guide will help you find the right frame for your face so you can enjoy comfort and style when wearing your new frames.
Why Does Face Shape Matter?
You wear your glasses every day. Not only do you want them to feel comfortable on your face, but you also want them to suit your face from a fashion and fit perspective. Your face shape can also change over time, so it is important to wear the right pair to suit your body composition and style preferences.
Getting the Right Fit
Wearing glasses isn't just about being on-trend with the latest styles and designs. It is also about making sure you are wearing the right pair to suit your face shape. Some people have a wider face which would better accommodate a square or rectangle frame, while other people have longer or leaner faces that would accommodate a round or cat-eye style frame.
Choosing the right frame is about more than color or pattern. Getting the right fit will ensure that your frames are not pinching or squeezing your face. It will also make sure that your frames are not too loose. The frame should sit snugly on the face without pinching or sliding. Getting the right fit and adapting the fit of your glasses to changes in your face shape over time will make picking new frames easy.
How Can I Tell If I Need A New Frame Shape?
There are many types of face shapes, but eyewear is designed with the most common shapes in mind. This allows wearers a variety of style choices that can accommodate a multitude of face shapes.
It is recommended to try on your existing pair of glasses before purchasing a new pair to see how they fit. Do your glasses squeeze the sides of your head or pinch your nose? Do you find they overwhelm your face or seem a bit too small? Doing this quick evaluation will help point you in the right direction when choosing a new frame. Once you understand how your current frames fit your face, you can make any adjustments with your new frame style based on your face shape.
Glasses For Round Faces
Soft features mean people with round faces can enjoy bold angles and sharper designs. People with round faces get to play with fun shapes and lines, making it one of the most coveted face shapes.
What's My Style


Rectangle or square frames with strong lines
Geometric shapes that create distinction and balance
Cat Eyes or D-Frames that draw attention away from curves and play up angles
Frames To Try
BAVICI Sparrow Cat Eye Glasses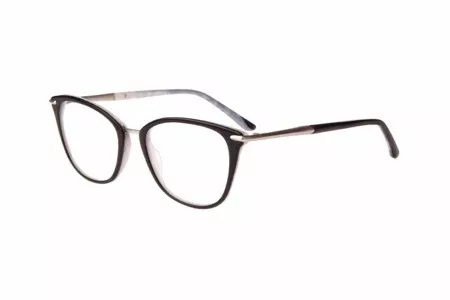 Glasses For Oval Faces
Oval-shaped faces can enjoy most frame designs. Whether you enjoy a sleek rectangle frame or want to play with geometric shapes, having an oval face allows you to play with fashion and design.
What's My Style


Square or rectangle frames that balance out the shape of the face
Geometric shapes that soften the curves of the face and create a more defined look
Playful designs that allow you to experiment with shape and fashion
Frames To Try
Tory Burch TY2049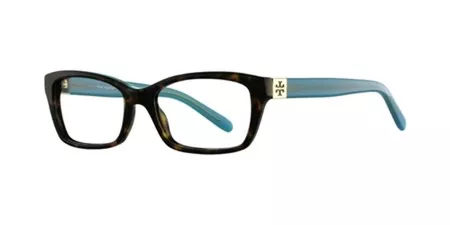 Glasses For Square Faces
People with square faces have striking features and strong jaw and forehead lines. This can be balanced with rounded, thin frames that help to bring balance to the face. Slightly wider frames will also help create a more rounded, softer look.
What's My Style


Round glasses that soften the lines of the face
Oval shaped frames that balance out strong features
Wider frames that help draw attention away from the squareness of the face
Cat Eye frames will help draw the eye away from bold features
Frames To Try
Persol PO3092V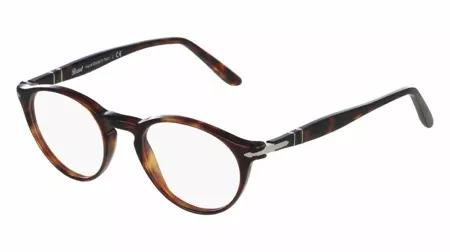 Glasses For Triangle Faces
A triangle face usually is broader at the top across the bridge and more slender towards the chin. People with triangle faces should look for frames that balance out the face creating a softer, more rounded look on the lower half of the face.
What's My Style


D-Frames provide balance on all sides
Cat Eye glasses that add width and draw the eye away from strong jawlines
Aviators will add balance and roundness to the face
Round frames are also a great way to balance out sharp features
Frames To Try
Ray-Ban RX6489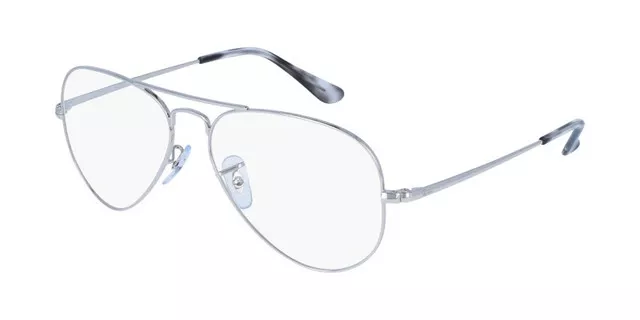 Glasses For Heart-Shaped Faces
One of the most versatile face shapes, heart-shaped faces tend to be slightly broader along the brow line and narrower around the chin. Heart-shaped faces have higher cheekbones and softer features around the brow and chin.
What's My Style


Oval Shape frames will add balance to the face drawing attention away from pointy chins
Cat Eyes offer a similar fashion fix as oval frames, drawing the eye upwards and defining the face
Rimless frames offer a softer look and prevent your frames from overwhelming your face
Frames To Try
Vera Wang V548


Discover amazing frame designs for all face shapes from your favorite eyewear designers including Ray-Ban, Jimmy Choo, Michael Kors, Tory Burch, Dolce and Gabbana, and more.