You may have heard that you can now take a vision test online. Due to the public health emergency issued in April 2020, the FDA has allowed remote vision tests under certain circumstances. Our online visions tests are NOT the same as an online eye exam. Eye examinations must be done in-person to fully assess eye health and diagnose certain conditions.
You may be wondering if you qualify to take one of our online vision tests. Keep reading to find out if one of our online vision tests is right for you.
What is an Online Vision Test?
An online vision test cannot replace a comprehensive eye exam. Only an in-person ocular examination can look at all aspects of eye health and screen you for certain health conditions. A vision test simply looks at visual acuity and measures what corrective means will help ensure proper vision.
Now you can test your vision in the safety and comfort of your own home. We offer two online vision tests — one for contacts and one for glasses. To perform each test, you will look at a series of images, sometimes covering your right eye, sometimes covering your left.
Simply report back what you can and cannot see, and we'll do the rest. A licensed ophthalmologist will look at your results, review them, and issue your prescription within two business days. For truly convenient online eyewear prescription renewal, think WebEyeCare.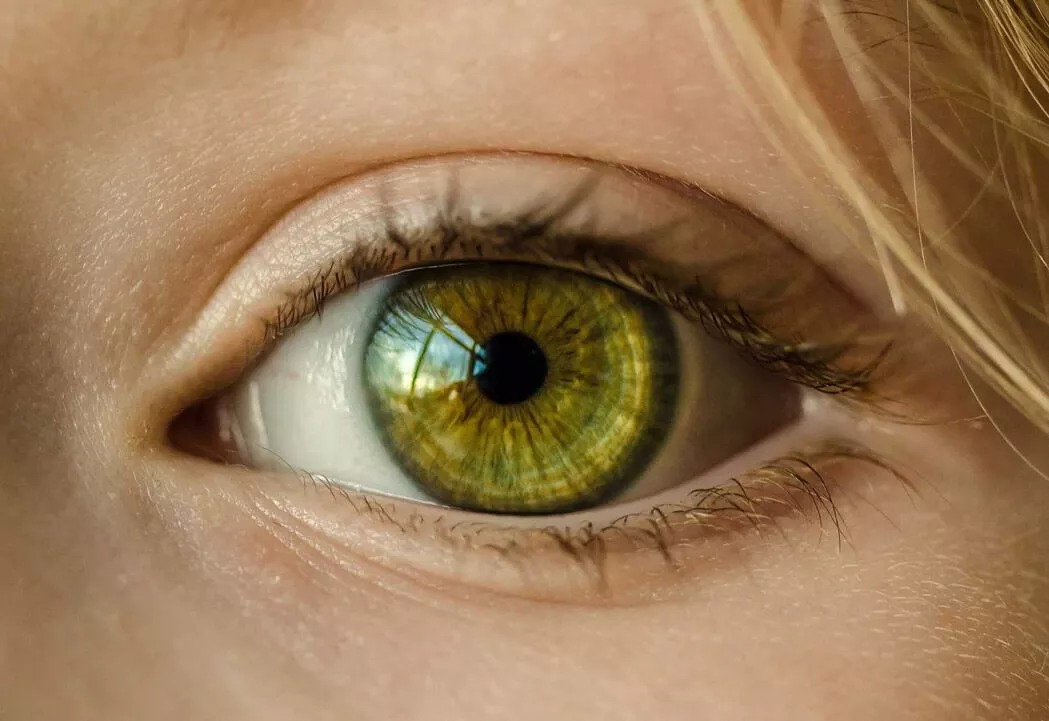 Who Can Use this Test?
If you are between 18 and 45, you might be eligible for online vision Rx renewal. Eligibility depends on your medical history and profile. If you've had a comprehensive eye exam in the past two years, and have no serious health conditions affecting your eyes, you may qualify.
You also need to be comfortable with touch screens, mobile devices, and online browsers in order to complete the test. Please keep in mind that for the contacts vision test, you must have been previously fitted for contact lenses by your primary eye care provider.
Both our glasses and contact lens online vision testing options are not suitable for those who:
Are under 18
Are over 45
Users with a power/sphere not within -10.00 to +10.00
Users with a cylinder not within -6.00 to +6.00
Have a serious health condition affecting the eyes
Who Developed this Test?
Visibly, Inc. developed the Visibly Digital Acuity Product. Its use is authorized under the public health emergency declaration made in April 2020. To facilitate health care services with reduced risk of in-person contact, the FDA loosened restrictions on telehealth services, including online vision tests.
Visibly, Inc operates under the Enforcement Policy for Remote Ophthalmic Assessment and Monitoring Devices during the CoronaVirus Disease (COVID-19) Public Health Emergency. This product is temporarily approved by the FDA, subject to change if and when the public health emergency ends.
The data that the Visibly Digital Acuity Product provides and uses is supportive. You should only use the recommendations of Visibly's licensed eye care providers in context. Your medical history, previous eyewear prescriptions, and other subjective data play a role in your vision test results. It is your responsibility to provide accurate data to Visibly's Optometrists and Ophthalmologists.
Vision care goes beyond visual acuity, which is why you still need to see your eye doctor for regular eye exams. There are vision problems and health conditions that vision tests cannot address.
Can I Use an Online Vision Test to Get a New Prescription?
Our online tests are only suitable for those who want to renew their previously expired vision Rx. You must already have a prior corrective eyewear prescription. Eye tests are a safe and effective way to assess visual acuity only in the absence of health problems that may affect the eyes. A comprehensive eye exam can catch other significant health issues that a vision test won't. Our online vision test is just to confirm that your current prescription hasn't significantly changed since your last checkup.
Visibly's Digital Acuity Product does not eliminate the need for a comprehensive eye health examination every 1-2 years. Visibly's licensed Ophthalmologists and Optometrists use online technology to assess a patient's visual acuity, which is just one part of your ocular health profile.
The professionals reviewing your results issue a prescription for corrective eyewear, but only where clinically appropriate. All vision test results are merely adjunctive (supporting) recommendations to those of your primary eye health care provider. Your eye health profile and prior corrective eyewear also play a role in your vision care.
WebEyeCare Makes Online Vision Care Easy!
We're on a mission to make getting glasses and contact lenses easy, affordable, and convenient. Shop our wide selection of glasses frames and contact lenses, enjoying a multitude of options and free shipping. Save on all of your eye care needs today!