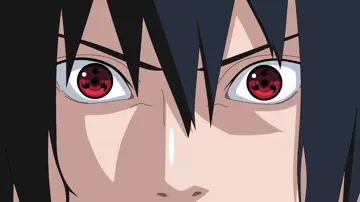 Among the biggest trends of fans across all sorts of pop culture today is cosplay! People love to dress up as their favorite characters from TV shows, movies, and comic books. WebEyeCare is here to give you the scoop on 10 characters you need special contact lenses to cosplay. Cosplayers will happily tell you that what they do is a ton of fun, so here are some ideas to get you started!
Stylized Designs with Extra Flair
Anime is all about the style and flash with its eye designs. There are characters all over the medium sporting unique and wild designs that can give your cosplay that special something.
Sasuke Uchiha (Masashi Kishimoto's Naruto): Naruto is one of the most popular anime franchises to come out of Japan and one of the most cosplayed series, too. Sasuke Uchiha's iconic "Sharingan" eyes bring a unique look that adds stylized designs to the pupils for a look that could (literally) kill.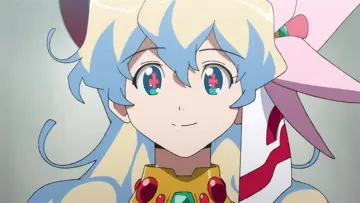 Nia Teppelin (Studio Gainax's Tengen Toppa Gurren Lagann): From the hot-blooded action anime Tengen Toppa Gurren Lagann comes another iconic character with very unique eyes. Nia's blue eyes sport a pink floral design in the middle, one you can only achieve through wearing contacts.
Extreme Colors for Striking Eyes
Sometimes, the most striking looks can be the most extreme. Eye lenses can be the perfect solution for capturing some of these wild looks.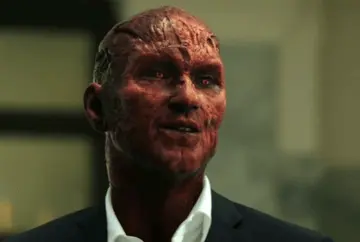 Lucifer Morningstar (Netflix's Lucifer): The titular character of Netflix's Lucifer toes the line between his role as the former king of Hell and his newfound position as a police consultant. During the show's run, the devilishly handsome human often transforms to a more demonic look, coupled with his striking burning-red eyes. Contact sets like the Dailies Color 30 pack could be a great option for the perfect colored contact lenses to give you that demonic appeal.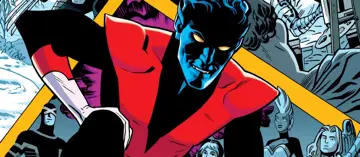 Nightcrawler (Stan Lee's X-Men): Nightcrawler has arguably one of the most recognizable designs of the X-Men franchise and part of that is thanks to his iconic solid yellow eyes. Halloween contact lenses, like sclera lenses, are a great option for capturing his solid yellow eyes and WebEyeCare is here to tell you everything you need to know about wearing contacts for halloween.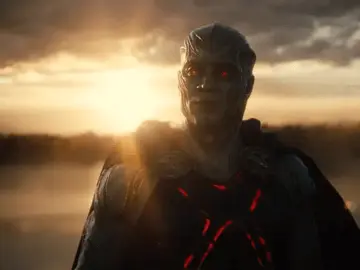 Martian Manhunter (Zack Snyder's Justice League): Fans of the Justice League subset of DC franchises were thrilled to learn that Martian Manhunter would appear in Zack Snyder's Justice League earlier this year. Any Martian Manhunter cosplay wouldn't be complete without a pair of colored contact lenses to capture those striking red eyes.
Heterochromia for a Simpler Flair
Heterochromia is a great way to make your eyes pop with simple colors. More mundane contact lenses can be the perfect way to bring variety and a unique look to your cosplay.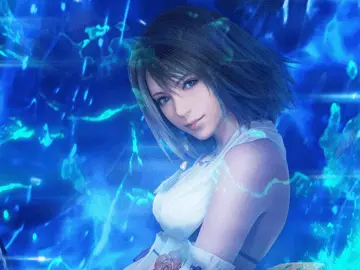 Yuna (Square-Enix's Final Fantasy X): Out of all fifteen main entries in the mega-popular video game series Final Fantasy, the tenth entry has garnered one of the largest fan bases of them all. The game's lead female, Yuuna, sports a heterochromic design with two different eye colors. Heterochromia is a popular choice for cosplay contacts due to the simplicity of the colors and the ease with which you can buy them. WebEyeCare offers colored contact lenses, with or without a prescription, so that you can get your cosplay on in style!
Zoe (Riot Games' League of Legends): League of Legends is one of the most popular online games in the world and Zoe is one of the game's most popular characters. Zoe's eyes match her colorful personality with a combination of a bright green and purple. Cat-eye contacts can be a great option for capturing the standout colors. The Air Optix Colors 2 Pack Lenses can help you pull off this magical look with the Amethyst and Green contact lens options.
Simple Colors Anyone Can Pull Off
Sometimes, you want to go for a simpler look and stun your peers with more natural eye colors. Here are some characters who look great with just a basic eye color.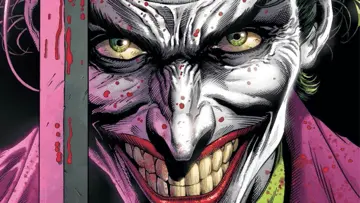 The Joker (DC Comics' Batman): Whether it's Mark Hamill, Heath Ledger, or Jared Leto playing him, The Joker remains one of the most recognizable characters in comic books and cinema. His green eyes are a striking natural-colored look that is easy to pull off for any would-be cosplayer, like with the FreshLook ColorBlends 6 pack in Gemstone Green.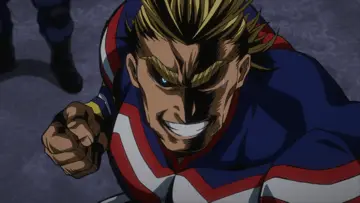 All Might (Kohei Horikoshi's My Hero Academia): My Hero Academia is arguably the most well-known currently running anime and manga. The series' iconic "Symbol of Justice" All Might has a signature look that anyone can cosplay. Blue contacts are a great option to capture his striking eyes while circle lenses like the 1-Day Acuvue Define 30 Pack can bring out the natural color of your already-blue eyes, if you have them.
Diluc (MiHoYo's Genshin Impact): Genshin Impact has been one of the biggest breakout hits of 2021. One of the game's most popular characters, Diluc, sports a simple and stylish look that's easy to copy for any cosplayer. A pair of dark red colored contact lenses would be perfect for matching his dark eyes.
If you're looking for contact lenses, WebEyeCare has you covered with a high quality range of contacts to suit any occasion. You can learn more about contact lenses and how they can be a great option for vision correction by checking out our blog as well!