Getting in the game doesn't just mean playing your best. It also means protecting your eyes. Choosing the right glasses is important to make sure you get the best performance possible. This means taking the time to find the right pair of sports glasses that suit your face shape, your performance needs, and are of the best quality.
Here are our tips and recommendations to help you choose the right pair of sports eyewear so you can be the GOAT of your favorite game.
Do You Need Sports Glasses?
Each year more than 600,000 Americans end up in the emergency room with sports-related eye injuries. Most of these injuries could have been prevented with the right eyewear. Today's lens technology is designed to not only offer protection against injury due to contact but also the effects of the sun's harmful UV rays.
Sports glasses can also be adapted to fit your prescription so you can enjoy the best protection and vision comfort when playing a game. Even if you don't have a prescription, you can still benefit from wearing sports eyewear when doing your favorite athletic activity.
People who participate in outdoor sporting activities can experience significant benefits to their performance and comfort. These activities include:
Soccer
Golf
Hunting
Biking
Running
Baseball
Football
Tennis
Even if you are just sitting on the sidelines between plays, it is important to keep your sports eyewear on to protect yourself from injury and sun damage.
Types of Sports Glasses
There are many types of sports glasses depending on the activity and the needs of the athlete. The two most popular are sports goggles and sports eyewear.
Sports Goggles
Sports goggles are specially designed for activities such as swimming and basketball and provide a strong barrier against physical injury. They should closely fit the face to ensure the best protection. Sports goggles should always be professionally fitted to ensure your eyes are protected from all directions. Sports goggles usually don't have UV protection, unlike sports eyewear.
Sports Eyewear
Sports eyewear is designed using high-performance materials that allow players to enjoy moderate eye protection and significant sun protection. Sports eyewear allows players the flexibility they need to play the game with added protection such as UV lenses.
How To Choose The Right Sports Glasses
There are many things to consider when choosing sports glasses. Are you playing indoors or outdoors? Is there a high chance of sun exposure? Do you require a prescription lens to play?
For many athletes, having UV protection is their number one priority. If you require UV protection, it is important to choose a lens that best suits the type of activity you will be doing.
The most common lenses options are:
Blue lenses which offer high contrast and cool vision
Yellow lenses which enhance vision in poor lighting conditions
Orange lenses which provide greater green contrast during outdoor activities such as golf
Grey or colorless lenses which offer everyday protection and comfort
Transitions Lenses
Transition photochromic lenses offer protection against UV light. These lenses adapt to all light conditions, so even if you are playing on a cloudy day, you are experiencing exceptional sun protection.
Transitions lenses also offer protection against blue light, offering 1.4x more protection than clear lenses. This makes them a great option for gamers who spend a lot of time in front of screens.
Outdoors, Transitions offer 8x more protection against blue light than clear lenses. This makes them a great choice for golfers and boaters who often have to deal with significant levels of glare from the sun.
Non-Prescription VS Prescription Sports Glasses
Sports glasses protect your eyes from injury and the sun, but they should also continue to help you see better. Many people don't realize that countless professional athletes are wearing prescription sports glasses when on the field. Technology today is so advanced that players can enjoy prescription sports glasses with the same level of comfort as their day-to-day eyewear
Players who want to enjoy protection, but don't require a prescription, can benefit from a variety of sunglasses and non-prescription glasses options such as Blue Light Blocking Non-Prescription Glasses or non-prescription sunglasses.
How To Get The Best Fit While Wearing Sports Glasses?
Sports glasses should always be worn snuggly to ensure they do not fall off during a game. Every face is different so it is important to choose the right pair of glasses for your face shape.
Other tips to ensuring a great and comfortable fit
Choose a lightweight pair of glasses that will not slide down your nose
Choose a pair that is snug but not tight to the head
Use elastic silicone straps to help hold the glasses up
If your glasses are bent or twisted, it's time to get a new pair
Making sure you have the right fitting sports glasses will allow you greater flexibility and mobility.
Sports That Require Sports Eyewear
It's important to stay active, whether you are on the green or enjoying a hike. But taking part in physical activity outdoors can leave our eyes exposed to the sun's harmful UV rays as well as debris and risk of injury.
Not every sport requires sports glasses, but it is recommended to wear them whenever you engage in activities that may result in injury. Here are suggestions of sports that benefit from the use of sports eyewear.
Water Sports
Hitting the water is a great way to keep fit and enjoy the outdoors, but whether you are going for a swim or taking in a relaxing activity like fishing, it is important to protect your eyes.
Swimming
Swimmers should always wear goggles when in the water. Harmful chemicals can cause burning when swimming in chlorinated pools. Swimming in lakes and rivers can also be risky due to the presence of microbes that can cause infection.
Boating/Fishing
The glare from water can do serious damage to the eyes. Not only does it make it difficult to see, but it can also cause sunburn on the eyes, which can lead to permanent damage. Always wear a pair of sunglasses with 100% UV protection. This will ensure your eyes are protected as well as provide added comfort and safety during water activities.
Golf
Hitting the links is one of the most satisfying experiences on a sunny day. You get the chance to surround yourself with nature and spend time with friends. It's important to wear sunglasses while on the course, even in shady areas to protect your eyes from the sun's rays. Wearing a lens that offers high contrast such as the Transitions lens gives players a clearer, sharper view of the course as well as provides comfortable protection in various lighting conditions.
Baseball and Basketball
The ball moves fast and you need the best depth perception to ensure you get it where it needs to go next. So whether you are trying to catch a fly ball or get the ball to the net, you need an accurate view of the playing space around you. Sunglasses paired with prescription lenses when required can help you keep the ball in play while protecting your eyes from the sun's glare. Remember to keep sunglasses on even between plays. Sitting on the sidelines is one of the most common ways people experience high levels of sun exposure. So make sure to wear your sunglasses on and off the field.
Which Sports Glasses Are Right For Me?
Finding the right pair of sports glasses begins with choosing a reputable brand that stands behind quality and craftsmanship.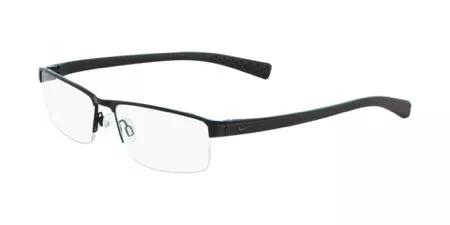 Nike 8097 - Offering a sleek, lightweight design, the Nike 8097 is a great choice for outdoor sports like golf or baseball. Available in 3 stylish colors, this pair of sports glasses look right down to the buzzer.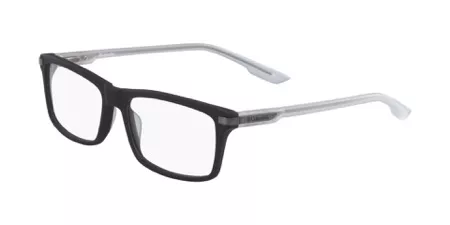 Columbia C8010 - Renowned for its rugged styling and versatility, Columbia has built a reputation for creating sports eyewear that handles any weather or activity. The C8010 is flexible and made from durable plastic, perfect for hiking or biking.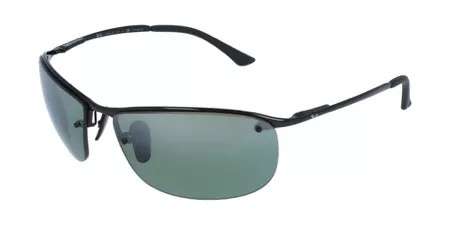 RayBan RB3542 - Popular with celebrities for nearly 100 years, RayBans are synonymous with style and function. First designed for fighter pilots, today they are worn by athletes and outdoors enthusiasts who want comfort and fashion-forward designs. The RB3542 is sporty, lightweight, and perfect for most recreational activities like boating, golf, and hiking.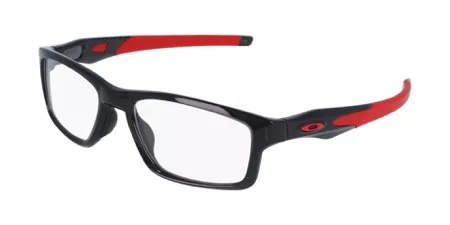 Oakley OX8090 - Get in the game with one of the most popular sports glasses in the industry. The Oakley OX8090 offers a great fit and styling pro and amateur athletes love paired with bold designs and colors that stand out. Perfect for high-intensity sports like biking, volleyball, and running.

Dragon DR Meridien - If you are looking for comfort and coverage, the Dragon DR Meridien offers a large lens area that enhances sun protection. Great for high glare activities such as boating or golf.
Final Thoughts
Peak performance comes down to being comfortable in your abilities. Having the right pair of sports eyewear can make sure you are playing at your very best. The right lens and frame combination can ensure your eyes are protected, allowing you to reach the top of your game.