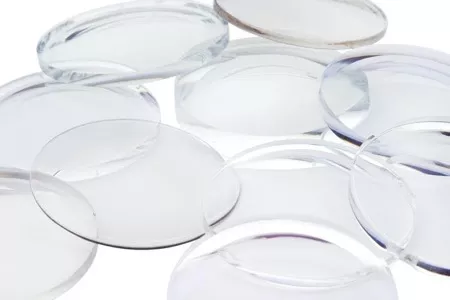 Buying contacts can be a daunting task, especially when trying to discover the right type of contacts for you. If you pull up the number of contact lenses available from WebEyeCare, it can seem overwhelming. How do you know which contacts will work best for you? It's important to talk to your eye doctor about your different options, but we are here to help with some of the steps you should take to figure out what works best for you.


What does your vision need?
Once you complete your eye exam and receive your prescription, you can narrow down the specific qualities you need for contact lenses. If you have a strong prescription or astigmatism, you may need toric lenses.

Toric lenses are necessary for those with astigmatism, as they are made to correct the curvature of your eye and help the light refract correctly through it. Toric lenses need to be placed in your eye with a specific orientation, and there is usually a marking on them to help you do so. Acuvue is a popular contact brand for those with astigmatism. Acuvue Oasys for Astigmatism are lenses that correct astigmatism with toric lenses and hydrate your eyes with HydraClear Plus technology.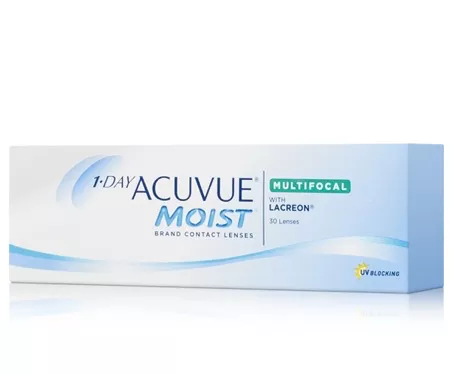 If your eyes have refractive problems or your doctor has diagnosed you with presbyopia, you may need contact lenses with two different prescriptions. Multifocal lenses are made to help correct refractive errors and let you seamlessly switch between tasks such as looking at your phone and reading a menu board. 1 Day Acuvue Moist Multifocal contact lenses are number one on our list of Top 8 Multifocal Contact Lenses. They are made to correct vision for those with presbyopia and to hydrate dry eyes.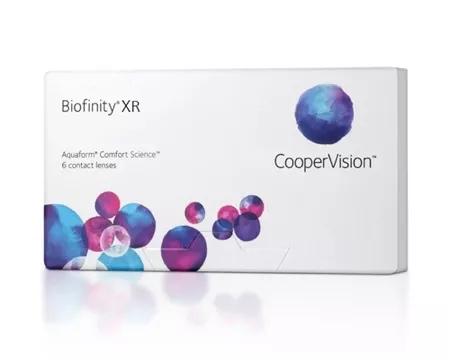 You might be under the impression that your only eyewear choice is glasses if you have a strong prescription. Yet today, there are many options if you want to wear contacts but have a powerful corrective need. Biofinity XR are made specifically to accommodate extreme farsightedness or nearsightedness. These monthly disposable contact lenses are cost-efficient to your bank and hydrate your eyes with its Aquaform technology.
How Long Will You Wear Your Contacts?
Your doctor will help you figure out what type of contact lens works best for you and discuss the length of time your contacts should last. There are daily, bi-weekly, and monthly contact lens replacement schedules. Each option has its pros and cons and it's important to evaluate which aspects will work best for
Daily
Daily wear contact lenses are lenses that you will need to be dispose of after wearing them for one day. Daily disposable lenses save time and effort because you don't have to clean them nightly before wearing them the next day. They can also prevent infections or other complications because they aren't worn long enough to collect build-up. Dailies are not as cost-efficient as some alternatives, so it is up to you to decide which aspects of the contact lenses are a priority.
Bi-Weekly
Bi-weekly contact lenses can be worn for up to two weeks before you need to throw them away. These lenses require more effort in the upkeep of wearing them. Some bi-weekly lenses may permit sleeping in them overnight, but for the most part, they need to be cleaned nightly, and require eyecare supplies like contact lens solutions. They are perfect if you don't want the cost of daily lenses, but feel a shorter length of wear time works better for your lifestyle.
Monthly
Monthly contact lenses can be worn for up to 30 days and are the cheapest options for contact lenses. They are more cost-efficient than daily or bi-weekly lenses because they don't have to be replaced as often. Like the bi-weekly lenses, they require a routine of being cleaned nightly, and you can't sleep in them overnight.
What's Your Routine?
It is essential to consider the habits and routines you are already used to performing. Having contacts adds another step to your morning habits no matter what choice you go with, and understanding your routine will help you narrow down which contacts fit best within that routine.

Daily contact lenses might be your best fit If you are brand new to wearing contacts. They are not time-consuming to care for, and you don't need to track how many days you've worn them. They may also be your best choice if you are prone to eye infections.

Bi-weekly and monthly contact lenses require more of a nightly routine to clean them properly. You also need to keep track of how long you have been wearing the lenses.

If you are a contact lens wearer and already used to this routine, or you think it'll be easy to integrate into your daily life, bi-weekly or monthly lenses might be ideal. Our blog post, The Beginner's Guide to Wearing Contacts, can help you learn more about contact lens care.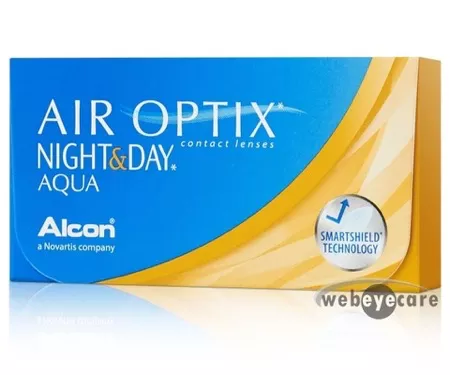 You may be prescribed extended wear contact lenses, which might work better with your routine. You can sleep in these contact lenses, as they are rigid gas permeable lenses, which are soft lenses that allow oxygen to pass through to your eye.

These extra-permeable lenses are the only type of contacts you can continuously wear for multiple days. The recommended length of wear depends on the manufacturer and your doctor's advice.

Air Optix Night & Day contact lenses are extended contact lenses that provide up to 30 days and nights of continuous wear. These contacts have SmartShield technology that protects your eye from debris and protein build-up so that they stay comfortable in your eye.
Do You Want To Change Up Your Look?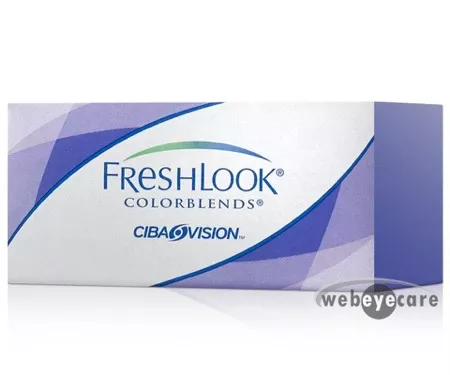 Colored contact lenses bring another option of contact lenses for you. It helps narrow down your search if you are solely looking for colored contact lenses, but there are still options for you to consider. Consider how many color choices and other features you need. Freshlook has two different options for changing up your look and giving yourself a new eye color.

Freshlook Colorblends contact lenses have eleven different color options. They are made for either vision correction with a contact lens prescription, or simply change your eye color without a prescription. Even without a RX, colored contacts are medical devices and should always be used in accordance with manufacturer instructions and the advice of your eye care professional. Their 3-in-1 technology layers the colors on top of each other in the lens so that they're as vibrant as can be.
What's your Budget?
Your eye doctor will help you figure out what contacts work best for your eye health, and take into account the cost concerns you may have. You and your doctor may decide daily contact lenses would be your best fit, but if your budget says otherwise, you may have to go with bi-weekly lenses.

Specifications for astigmatism, presbyopia, or the need for multifocal contact lens may add more costs as well. Talk to your eye doctor for every step along the process of picking out the right contacts for you.
How Can WebEyeCare Help?
Once you find the perfect match for contact lenses, WebEyeCare's eye professionals can take your prescription and make sure your contacts help you see crystal clear. We have free shipping for every order, so you can get contacts right to your doorstep. WebEyeCare is dedicated to an efficient and worry-free process to getting the right eye care for you.