WebEyeCare offers several kinds of eye glasses and contact lenses to help you with a variety of different vision ailments. Our products can do things like correct presbyopia, myopia, and astigmatism. You can use our convenient Get RX feature to learn which kinds of glasses or contacts are right for you. We at WebEyeCare know how much of a struggle it is to get through your day when your vision is working against you, and we want to help.
We work with brands like Acuvue, Air Optix, Dailies Brand Lenses, Biofinity, Freshlook, and Proclear to make sure that you have access to as many choices as possible. Say goodbye to settling for brands that don't impress you, and say hello to WebEyeCare, because we will help you get the right contacts or glasses for you!
Presbyopia, which is more likely to occur the older you get, is defined by Webster's Dictionary as the "loss of elasticity in the lens of the eye [which] causes defective accommodation and inability to focus sharply for near vision." Essentially, it's the technical way of saying farsighted, meaning that you can better focus on distant objects than near ones. Presbyopia is the opposite of myopia, which is when you need to bring objects closer in other to see them better.
How Will I Know If I Develop Presbyopia?
Most people that develop presbyopia begin to notice it around age 40. If you find that you lack the ability to focus on close objects, like having to hold reading materials far from your face to get your eye to focus, you probably need to talk to your eye doctor about presbyopia. Your doctor will conduct a fairly simple eye exam to determine your distance vision (the average is 20/20) as well as a few other things.
If you want to verify your prescription, make sure that it hasn't changed much, or you need to renew your Rx, WebEyeCare offers an online vision test for contacts and a separate online vision test for glasses. Don't worry about being able to book an in-person appointment just to verify your recently lapsed eyewear prescription. This does not replace the value of a full eye exam, which can only be properly conducted in person. If your vision has recently changed substantially, you should see a licensed eye care provider as soon as possible.
How Often Should I Get an Eye Exam?
According to the American Optometrist Association, the frequency with which you get an eye exam depends on age and risk level. The average person should get a comprehensive eye exam at least once a year, or as specified by an eye care professional. For more information, the American Optometrist Association has put together a few charts to help you. People with presbyopia are more likely to need more frequent visits than those with healthy vision.
How Likely Am I to Develop Presbyopia?
According to the National Library of Medicine, "The prevalence of presbyopia has been estimated at nearly 80% by age 44-45 in North America." The main factor in developing presbyopia is age, and it is rarer for people not to develop it later in life than it is to develop it. Of course, the likelihood varies from person to person, so the only one who can accurately explain your risk level is your eye care professional.
What Other Symptoms Do People With Presbyopia Have?
Those with presbyopia have difficulty seeing things close to them, but it can also be more complicated. When experiencing changes in lighting, especially when encountering bright light, your focus can be impaired as the eye struggles to adjust. When wondering why your eye won't focus, light might not be the first thing that comes to mind. We constantly deal with light changes, but it's a common culprit for the inability to focus in those with presbyopia.
Presbyopia can also cause people to experience headaches, due to the additional strain that the inability to focus puts on your eyes. Luckily, WebEyeCare offers both discount and name-brand sunglasses to help your eyes combat drastic changes in lighting.
How Can I Correct Presbyopia Once I Have It?
Presbyopia is irreversible, but there are ways to correct it. The two most popular ways to correct this ailment are eyeglasses or contact lenses. Other methods include refractive surgery, lens implants, and eyedrops designed for presbyopia. Perhaps you are still wondering which treatment option will work the best for you.
Eyeglasses for Presbyopia
Eyeglasses are one of the go-to solutions for vision problems, and also one with the fewest risks. All surgery has a risk of infection or failure, but eyeglasses are a great solution. But there are many different types of glasses, so you may be wondering which ones are good for you.
WebEyeCare offers a wide range of glasses frames to fit your personality and style, from Americana styles like Rayban and brands like Oakley, to Nike for sports lovers or Coach for people with a more vintage preference. We even have some selections from designer brand Versace and the eternally fashionable Vera Wang brand.
Bifocal Eyeglasses
Bifocal eyeglasses are recommended for people who wore glasses for an unrelated vision issue before they developed presbyopia, and dislike the idea of having to switch back and forth all the time.
Famous inventor Benjamin Franklin is often credited with inventing bifocal eyeglasses in the year 1760, but that has recently been up for debate. One key piece of evidence in the center of this debate is Benjamin Franklin's correspondence with George Whatley.
Regardless of who invented them, the design of bifocal glasses is a simple yet well-functioning work of genius. They are a way to combine two prescriptions at once, without either one interfering with the other.
Progressive Eyeglass Lenses
According to this article from the American Academy of Ophthalmology (or AAO), progressive lenses are for people who wear single vision glasses. Single vision eyeglasses are needed for three main vision issues: astigmatism, myopia, and presbyopia, as well as for reading glasses for people with presbyopia.
Contact Lenses for Presbyopia
For those that prefer contacts to eyeglasses, both bifocal contact lenses and progressive contact lenses are available. These contacts work similarly to glasses, and though bifocal contacts may take some getting used to, they are an excellent and effective option.
WebEyeCare offers both of these options from many different brands. Our available selection of contact lenses for presbyopia include the following products: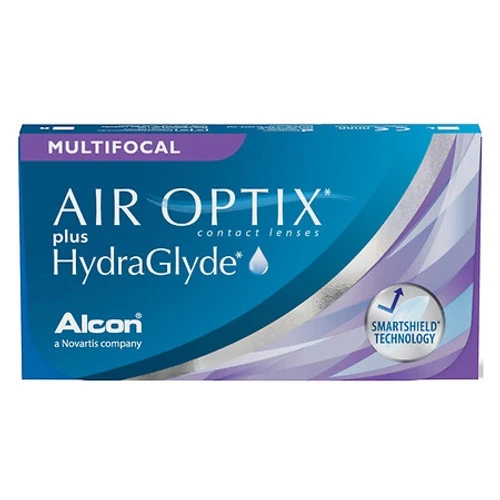 Air Optix HydraGlyde Multifocal 6 Pack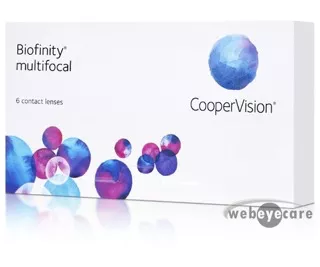 Biofinity Multifocal 6 Pack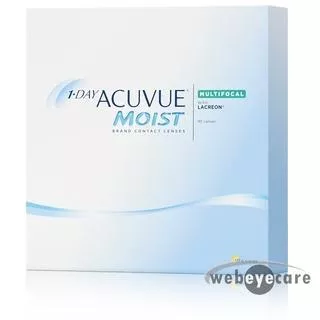 1-Day Acuvue Moist Multifocal 90 Pack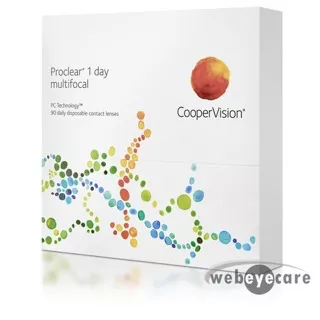 Proclear 1 Day Multifocal 90 Pack
DAILIES AquaComfort Plus Multifocal 30 Pack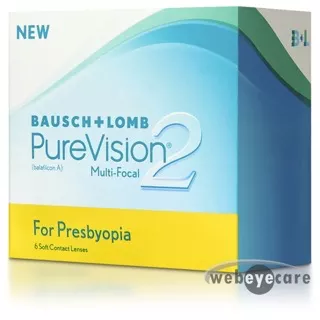 PureVision 2 For Presbyopia 6 Pack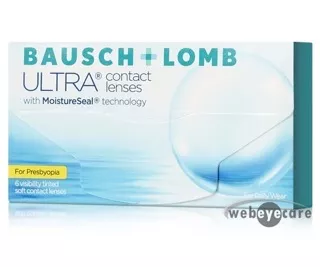 Bausch and Lomb Ultra Presbyopia 6 Pack
Refractive Surgery for Presbyopia
According to the American Academy of Ophthalmology, refractive surgery is one of a few surgeries that can be performed to correct or improve poor vision. As with all surgeries, eye infections are the primary risk. There is also a risk of pain, over- or under-correction, blurriness, regression, and more severe complications in very rare cases.
Other Options: Eye Drops and Lens Implants
Eye Drops for Presbyopia
Lubricating eye drops for presbyopia have recently been approved by the FDA. That being said, they don't treat presbyopia as well as other options. For now, eye drops for presbyopia are only a temporary means of reducing the symptoms. Some companies are still working on eye drops that may more thoroughly treat presbyopia.
Lens Replacement for Presbyopia
Lens replacement for presbyopia isn't very common. It carries more risk than other surgical options, and most people opt for wearing corrective eyewear instead.
Conclusion
Deciding the best course of action to correct your presbyopia is a process for you and your doctor to discuss. Still, the last thing you want is stressing about whether to wear glasses or contacts, or how to find affordable options.
Luckily, WebEyeCare offers every kind of eyeglasses brand you could want and the widest variety of contact lenses that you could ever need. We'll even keep you in the loop regarding all of our sales and discounts.
Visit WebEyeCare.com today, or call us at (888)-536-7480 if you need help with your order.