With all the different contact lenses out there, you might be wondering about the benefits and features of colored options.
Can you wear them overnight? Are there extended-wear options? Do you discard them daily, weekly, or monthly? We answer all of these questions and more in the article below.
What are FreshLook ColorBlend Contact Lenses?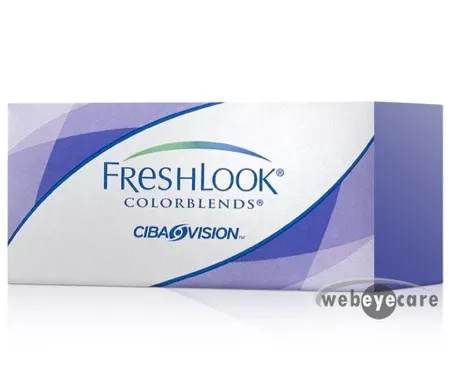 FreshLook Colorblends are the perfect choice if you're looking for a simple and easy way to change up your look. FreshLook Colorblends lets you change your eye color to any of its eleven color choices. You can change your eye color to brown to blue, to purple to silver, depending on the day, occasion, or just your mood.
These contacts are a temporary and straightforward way to switch up your look and help your vision simultaneously. FreshLook Colorblends lenses are comfortable and easy to use with their inside-out indicator, and they are guaranteed to be vibrant with any eye color.
FreshLook Colorblends' eleven color choices range from natural colors like pure hazel, brilliant blue, and gemstone green to bold colors like sterling gray, amethyst, and true sapphire. Each color is made by layering three colors into one lens with FreshLook's patented 3-in-1 technology, meaning that they show up vibrantly on even dark brown eyes. You can switch from daily wear with natural brown and blue looks, to standing out on special occasions with purple amethyst with this wide range of colors.
Can They Help My Eyesight?
If you are near or farsighted, FreshLook ColorBlends are the colored lenses for you. These lenses can be made to help with eyesight adjustments, you just need your contact lens prescription. If you have a recent prescription given by your eye doctor, you can provide it right when you order FreshLook Colorblends on Webeyecare. Our eye care professionals will make sure your vision is crystal clear so that you can see your new look perfectly in your reflection.
You can also wear these contact lenses without any prescription. Even without an Rx, they are still medical devices that must only be worn by the person they're prescribed to. Never allow anyone else to borrow your FreshLooks, because sharing contact lenses can result in eye health problems like serious eye infections, and blindness could occur as a result.
FreshLooks sit comfortably in your eye, so that even if you don't wear them to help with your vision, they're still the perfect fit for you. The goal of FreshLook Colorblends is to give you the new look you desire, no matter if you want to help your vision or if you are just looking to change your aesthetic.
What Colored Contacts Work for Me?
The different contact choices can be confusing, especially if you are used to wearing contacts, but are new to the colored contact lens scene. FreshLook also offers Air Optix Colors, which is another choice for colored contacts. Air Optix Colors has a wide range of color choices like FreshLook Colorblends, so choosing the right contacts means considering all the different aspects of what you want in a contact lens.
FreshLook Colorblends are Bi-weekly lenses, which means they can be worn for up to two weeks or disposed of after one week of wearing them. Air Optix Colors are monthly disposable lenses, which means they can be worn for a month before they should be thrown away. If you are a contact lens wearer that used to bi-weekly lenses or are looking for lenses that require less maintenance, FreshLook Colorblends are the way to go.
FreshLook Colorblends may sound similar to FreshLook Colors, as they are both effective colored contact lenses, though the two products have their differences. FreshLook Colors have four colors available, making FreshLook Colorblends with eleven choices the best product if you are looking for a wide range of looks. If you want to learn more about the different types of contact lenses and what would work best for you, check out our blog post Comprehensive Guide to Discount Contact Lenses Online.
How Do I Use FreshLook Colorblends?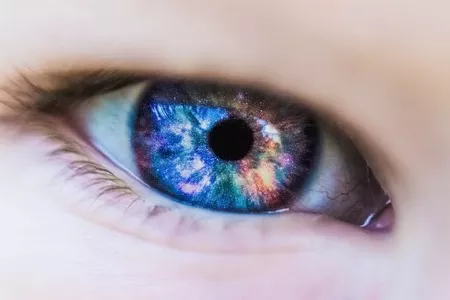 FreshLook Colorblends Bi-weekly lenses are perfect for those who want long-lasting wear but don't want the lens buildup that come with extended use. These lenses can be worn daily and cleaned nightly so that you can have a new FreshLook one day at a time.
See our Beginners Guide to Wearing Contacts for more details on how to clean and wear your new contact lenses. FreshLook Colorblends lenses come in a box of six individually packed lenses, and if you are looking for a year's supply, you need eight boxes, four for each eye.
After you clean your contact lens at night, it is easy to put the contact lens in your eye and comfortably wear them throughout your day. FreshLook Colorblends have an inside-out indicator, which helps you know exactly which way to put the contact lens into your eye. It's never been so easy to quickly and confidently wear your new look.
How Do I Get FreshLook Colorblends?
Webeyecare is excited to help you with your next steps toward getting these contacts delivered to your door. We know it can be hard to get out to your eye doctor for a vision test these days, so if your prescription needs a renewal, Webeyecare has an online vision test made just for contact lens wearers.
After taking this test, our ophthalmologist will get your prescription back to you within two days. We also provide free shipping on every order. If you're eager to get your subtle, bold, and anywhere-in-between looks, Webeyecare is ready to get FreshLook Colorblends right to your door.