Just because you wear glasses, it doesn't mean you don't care about style. You like to stay current with trends and display your fashionable side. Fortunately, there are many frame styles, colors, and even designer brands to choose from. Whether you're a horn-rimmed tortoiseshell traditionalist or like bright colors and daring designs, we've got exactly what you need to own your style.
How to Choose Trendy Glasses for Women
It's a little more complicated than copying what all your friends are wearing. Sure, you want to be in on the latest eyewear trends, but you can't pick something willy-nilly off the rack and call it a day. There's so much more to consider when looking at eyeglass trends for women. Most of our frames are so affordable that if you can't choose between favorites, you can always buy two!
Whether you're looking for sunglasses, blue light blocking lenses, or everyday prescription lenses, you deserve to treat yourself with style. So what are the best trendy glasses frame styles for the modern woman? Keep reading to find out! For more in-depth detail on how to buy glasses online based on your face shape, read our blog post,How to Find the Best Glasses Frames for Women.
1. Cat's Eye
For a retro vintage look, consider these slanted oval beauties that up-tilt your eyes and help make you the cat's meow. Nearly a century old, this glasses frame style has been worn by many beautiful actresses like Audrey Hepburn and Marilyn Monroe. Cat-eye frames lift your face, make you look more stylish and attractive, and look good on several face shapes.
Oval faces, as well as square ones, can rock the cat's eye look, which is good news for anyone with these face shapes. Diamond-shaped faces will need to choose cat-eye glasses with more care. Make sure they're more narrow than rounded and add an oval shape to the square lines of the diamond-esque shape of your face, and then you can enjoy your cat's eyes with abandon.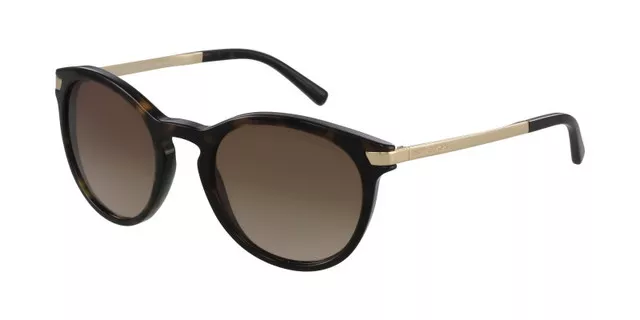 Those with round faces are typically advised to avoid round lenses. It can multiply the rounded shape of your face and make it look even more extreme. So, if you have a round face and want to rock the cat's-eye style, simply make sure the lenses aren't too round. You'll need to avoid the kinds that use round lenses with nothing more than wing-tips on the frame. If you have a round face, choose narrower and more heavily slanted lenses that are more oval than circular, and then you can follow this timeless and sexy trend!
2. Hipster
If you're not sure what qualifies as "hipster" these days, you're not alone. While some of the other top-ten styles may overlap with the hipster designation, a primary quality includes being unique. Many hipster styles incorporate crossover designs like squared-off ovals or irregular octagons. To be hipster is to avoid meeting expectations and create a style all your own. So if you're looking for a touch of originality, choose a type that doesn't quite fit in any other category and go with hipster frames.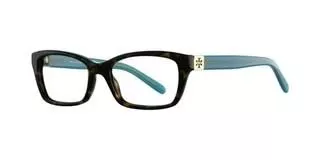 3. Bright or Translucent Nude
Nude is always in style, but it's coming back in force right now. Under that designation are a lot of other options, like pale tan or translucent pink. Nude tones go with almost any outfit and are perfect for a day at the office. If you wear a lot of pale colors or neutral tones, translucent pastel frames will remain understated and compliment any outfit.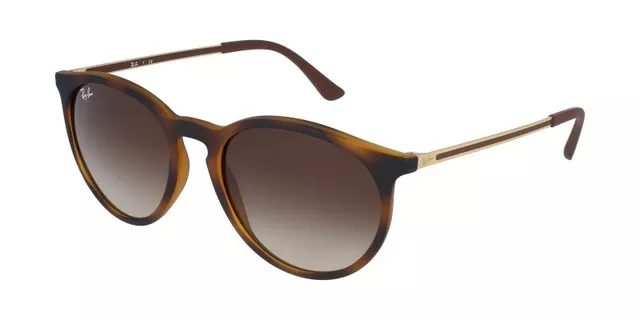 Right alongside the translucent frames stands the other transparent tones. Tortoiseshell also comes in semi-transparent tones, giving you the best of both worlds. There are also some crystal-pink options to let you show your sense of style without overly committing to a single bold color. These semi-transparent color options come in many frame styles, so that no matter your face shape, you're sure to find a set of frames that flatter!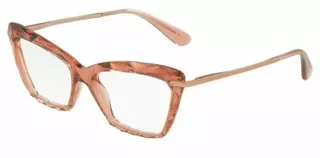 4. Geometric
If you like bold statements, you might consider geometric-style frame shapes. From odd-angled rectangles to octagonal frames, there are many striking choices for the daring adventurer in you. These frames are perfect for heart-shaped faces, and if your geometric lenses are more square, they're ideal for round faces. For women's eyeglasses, geometric frames might not be common, but they're certainly very striking. Oval faces can get away with almost anything, so if you'd like to make a statement, geometric frames could be precisely what you need to take the town by storm.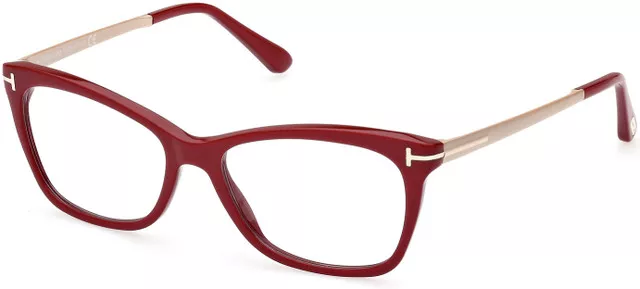 5. Thick-Rimmed
The retro vintage look is coming back in style, which means thick eyeglass frames and oversized lenses. These frames can come in a variety of colors that fit any sense of style. Thick-rimmed and oversized shaped frames are a blast from the past, reminding us of the times when all glasses were thick, and frameless lenses weren't yet invented. Oblong faces, in particular, can benefit from wide, bold rims that help balance out longer features. Black frames and other dark colors are commonplace for this style. If you'd like to make a statement and rock your style, consider thick rims and take your vintage eyewear trends to the next level!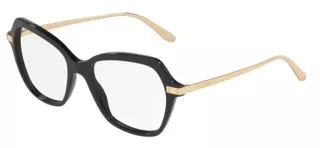 6. Oversized, Round
Large lenses make a bold statement. Part of the retro vintage resurgence, oversized frames draw attention to the eyes and show everyone that you're not ashamed of your lenses. They're great for circular, diamond, and square-shaped faces and do justice to oval and oblong ones, as well. Just about anyone can wear oversized round frames, and that's why they're also a popular choice for sunglasses. Acetate frames a popular choice for glasses and recent sunglasses trends alike, being lightweight, sturdy, and available in various hues.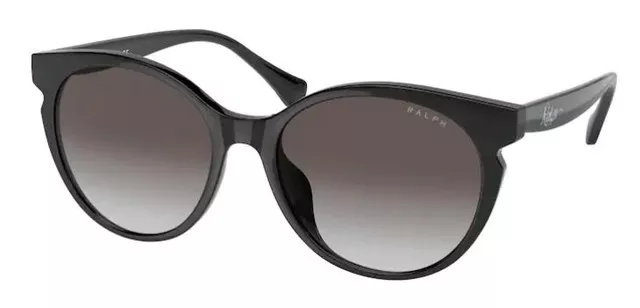 7. Oversized, Square
If you like straighter lines and sharper angles with your oversized frames, then the square version may be right for you. You want to avoid square frames if you have a square face shape, but oval, round, and oblong faces can rock them just fine. If you love the oversized look and are looking for a dramatic contrast to your face's softer lines, oversized square frames are the ideal selection for a trendy modern woman.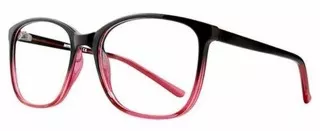 8. Tortoiseshell
The mottled look of tortoiseshell reminds one of leopard print, and it has the same trendy attitude. Tortoiseshell frames are versatile, coming in many shapes and styles, and are perfect for almost anyone's fashion sense. Tortoiseshell frames can be in any color, but the most common variations center around brown, tan, black, and amber.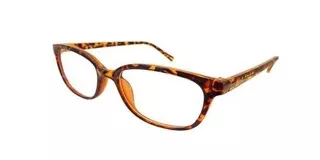 Now that tortoiseshell patterns are on the resurgence, they're starting to come in other colors. Black, pink, and blue tortoise patterns are on the market, meaning that whatever your favorite shade, there's sure to be something for you.

9. Thin Gold Frames
Thin glasses frames are great for anyone who doesn't want to weigh down their lifestyle or their face. Gold is one of the latest trends to sweep over the eyeglasses world, letting you show a flash of dazzle and gleam while remaining minimalist and sophisticated. Gold frames let everyone know that you appreciate the finer things in life. If you're looking for a unique way to showcase your fashion sense, thin gold frames may be the way to go.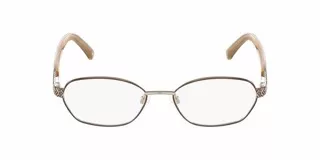 10. Partial or Frameless
If you're looking for an even lighter look, the slender appearance of partial or frameless lenses are a great choice. Since the frames cover little or none of your face, they're perfect for those who want their own features to shine through whatever they wear. Partial or frameless glasses have a barely-there look that matches any outfit. Never worry about your glasses' colors clashing with your outfit while wearing nearly invisible frames.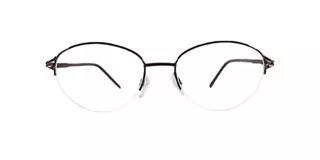 So now that you know about the top trendy glasses styles that are in vogue right now, which will you choose? No matter which style suits your fancy, WebEyeCare has a wide selection of frames and lenses at affordable prices.