Many people think contacts are too expensive to use regularly, so they keep using glasses that they don't really like. If you are a very active person or play contact sports, you can't afford to let glasses slow you down. That's why you need affordable contact lenses that don't get in the way of your daily life—or break your budget.
So, if you already have your prescription and know that you want the best for your eyes at the best prices, keep reading! To confirm that your pre-existing prescription hasn't changed and renew your Rx online, you can check out our Contacts Vision Test. This is not a replacement for a comprehensive eye exam, but can allow you to renew your prescription online from home. Visibly's Online Vision Test comes under the Enforcement Policy for Remote Ophthalmic Assessment and Monitoring Devices. This allowance falls under the COVID-19 Public Health Emergency the FDA issued in April 2020. Licensed eye doctors review the results of every test before.
Daily Contact Lenses
Daily disposable contact lenses are a great option for children and those who are too busy to soak and clean their lenses each night. With disposable contacts, you can put in a fresh pair each morning and throw them away each night. There's little to no risk of infection because you never reuse the lenses. While more expensive than bi-weekly or monthly options, there's no risk of buildup on the lenses or infection from re-applying them. Several brands offer daily disposable options, such as Acuvue, Dailies, Proclear, Biotrue, and Clariti.
So how much does it cost to use daily contact lenses? Depending on the type of features you want, it can range in price from 1-3 dollars per day. We currently offer Acuvue Moist Daily disposable lenses for a per-year cost of $1.38 per day to treat both eyes. That's less than most people spend on their daily coffee. A slightly more budget-friendly option is Dailies AquaComfort Plus, which currently costs about $1.12 per day.
For an example of a more feature-heavy option, Acuvue Oasys 1-Day for Astigmatism will cost you about $2.52 per day. If you want color-enhancement for your eyes, with or without vision correction, you're going to pay a little extra. A 90-day supply of Dailies Colors will cost you about $1.62 per day and offers 4 different eye color enhancements. For a monthly disposable color option, Air Optix Colors will cost you about $1.13 per day.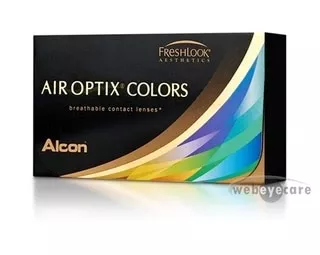 As you can see, prices vary, but most options still fall under the price of everyone's favorite morning drink. If you're looking for an easy way to simplify and upgrade your daily routine, switching to daily disposable contact lenses might be right for you. Doing away with using lens solution can save you time in a packed schedule.
Weekly or Bi-weekly Contact Lenses
If you're looking for something in between daily and monthly contact lenses, consider 1-2 week options. They're less expensive than daily options but still offer many of the benefits of disposables. While most non-disposable lenses are discarded only quarterly, bi-weekly contact lenses are refreshed every 1-2 weeks. This reduces the risk of eye infections and prevents buildup from forming on the lenses. Since a 90-day supply is only 6 lenses per eye instead of 90, this can offer significant savings.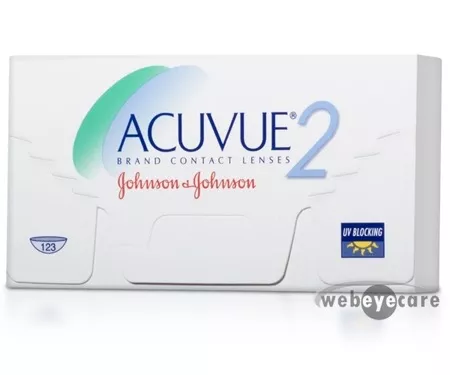 A 90-day supply of bi-weekly lenses can range in expense, depending on the features you need. Acuvue 2 UV-blocking bi-weekly contacts currently cost about 59 cents per day. If you need toric contacts to correct astigmatism, Acuvue Oasys (commonly misspelled Oasis) for Astigmatism will only cost you about 86 cents per day to wear.
Bi-weekly options are more convenient than monthly lenses and less expensive than daily ones, providing the perfect balance between convenience and price. Extended wear options, such as SofLens 38 by Bausch and Lomb, allow you to wear contacts for up to seven days without removing them. These lenses only cost about 66 cents per day, making them the perfect affordable option for shift workers, medical and rescue personnel, and anyone who has to spend a lot of time on call.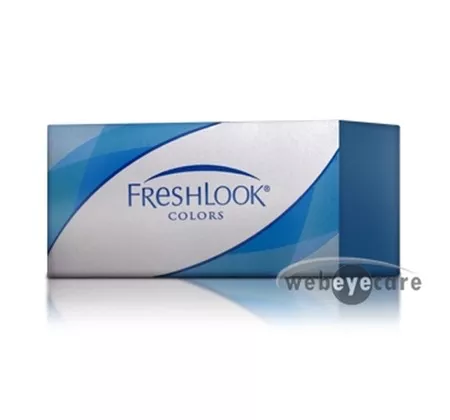 You can also choose from among bi-weekly colored contact lens options. FreshLook Colors 6 Pack will cost you about $1.75 per day for a 90-day supply. Don't sacrifice convenience or eye health when you choose bi-weekly contacts from WebEyeCare.
Monthly Contact Lenses
If you have a stable morning routine and are concerned with value, monthly contacts are a perfect option for you. If you properly clean and disinfect them, these lenses will last a month. You can save money but run a lower risk of contaminant buildup than lenses you replace quarterly.
For a comfortable contact experience, consider Biofinity Monthly premium soft contact lenses. For incomparable comfort and the low price of just 41 cents per day, it's hard to beat their value. Made of a special extra-comfortable material, Biofinity can be worn for up to 7 days at a time, if approved by your eye care provider. Biofinity's silicone hydrogel contact lenses contain 48% water and retain moisture all throughout the day.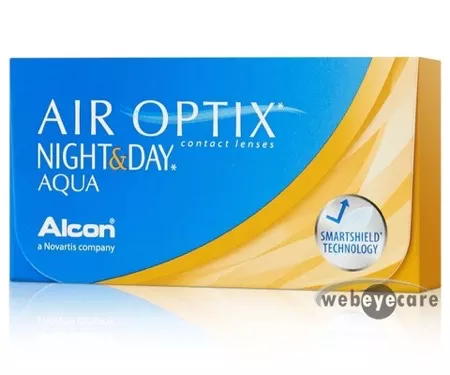 For truly extended wear capability, there is Air Optix Night & Day Aqua. FDA-approved for continuous wear up to 30 days, Air Optix contacts won't make you miss a single beat. They provide the most air access of any contacts on the market, making them safer to wear for long periods of time.
Colored lenses come in monthly options, too. Air Optix Colors by FreshLook offers 12 color options. These colored lenses are much cheaper than daily or bi-weekly disposables, costing only about 90 cents per day. If you've ever wanted hazel eyes, green eyes, brown eyes, or something more striking like sapphire blue, now's your chance!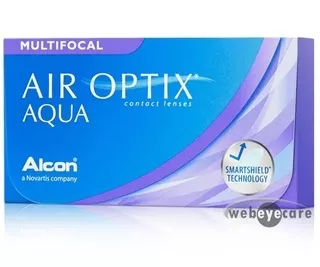 If you need multifocal lenses, Air Optix has those, too. Used to treat presbyopia, multifocal contact lenses can replace bifocal glasses for your everyday wear. These soft and breathable contacts allow moisture to reach your eyes. They're a safe, comfortable, and affordable option for anyone who needs multi-focus vision correction.
Buy Contacts Online Today
Let WebEyeCare become your one-stop-shop for all of your eye care needs. We offer affordable glasses and contact lenses to suit every budget in a wide variety of colors and styles. When you want to care for your eyes, think WebEyeCare!