We understand that it's not always pleasant to wear contacts. But did you know that you can safely and easily order your contacts online?
WebEyeCare strives to make the contact buying experience secure and budget-friendly. With our wide selection of contact lens brands and features, you're sure to find what you need. We also offer free shipping and an epic rewards program so that you can quickly rack up the savings!
How Do I Buy Contact Lenses Online?
Your primary eye care provider should already have given you guidance on what kind of contacts you need. Some people can wear monthly lenses, while others need daily disposables. If you have any allergies, sensitivities, or are prone to eye infections, your ophthalmologist may have recommended contacts with specific features.
You may need all-day moisture, toric lenses for astigmatism treatment, or bifocal/multifocal lenses. They may even have recommended a particular brand based upon your health history and medical profile. We offer all major contact lens brands like Acuvue, Biofinity, Bausch and Lomb, Dailies, AirOptix, FreshLook, and ProClear.
If you know your prescription, simply provide us with the information manually, or upload an image of your Rx, and we'll do the rest. If you provide a valid prescription and place your order before 1 pm EST, we will do our best to get your order shipped out on the same day.
We provide free ground shipping in 5-10 business days on all of our products, and you can also purchase expedited options if you need them. We're committed to getting you the eye care products you need at a great price and on time.
Can I Get a Contact Prescription Online?
To order your contacts online, you need to have been fitted for contacts by an eye care professional. If you already have a preexisting prescription, you can manually enter the results or upload your Rx image. If your prescription has recently lapsed, you can take our online vision test to renew it. The FDA recently allowed online vision tests due to the COVID-19 public health emergency to facilitate remote assessment and reduce unnecessary contact.
We offer both a glasses vision test and a contact lens vision test. Simply follow the directions and report what you can and can't see in the images you view. A licensed eye health care professional (an ophthalmologist or optometrist) will then review your results and confirm your Rx before we ship your contact lens or glasses. To learn more about how our online vision tests work, read our article Online Eye Exam or Online Vision Test?
Please keep in mind that an online vision test does not replace a comprehensive eye exam by a health care professional. You should only take our online vision tests if you've had a thorough exam within the past two years and don't have any serious health conditions that affect your eyes. These tests are also unsuitable for anyone under 18 or above the age of 55.
Should I Buy Daily, Weekly, or Monthly Lenses?
If your eye health care provider didn't give you specific guidance on what kind of contacts to use, you might be wondering whether to use daily, bi-weekly, or monthly lenses. Read our other article on buying contact lenses online for more information about the costs and benefits of various contact lens brands and features.
Daily lenses offer benefits like never needing you to soak or clean them and are perfect for those who are on the go or travel a lot. They're also ideal for children or those lacking the discipline or stability for a strict contact lens cleaning regimen. Daily lenses are also the most expensive contact lens option.
Bi-weekly lenses are the perfect compromise between monthly and weekly contacts. They will last you between 1 and 2 weeks, preventing any buildup on the lens but saving you money over daily lenses. Bi-weekly lenses come in various options like toric, multi-focal, colored lenses, tinted color blends, and extended wear.
Monthly lenses are by far the most affordable contact option. They require a strict cleaning and maintenance regimen to avoid contamination and the risk of eye infection, but they provide the best efficiency. For experienced contact wearers or those with a stable routine, monthly lenses are the most efficient choice. Monthly lenses typically come in boxes of six, meaning that you only need two boxes per eye to supply yourself for an entire year.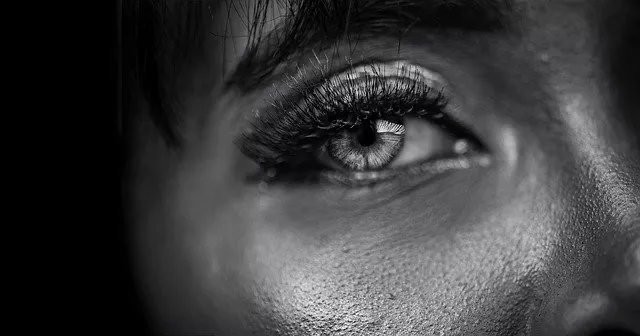 Are There Bulk Discounts for Contacts?
Contact brands and styles that offer 90-day supplies are generally cheaper than buying them month-by-month. Monthly contacts come in boxes of six, meaning that one box per eye will last you six months, and you only need four boxes total to last you an entire year.
Daily lenses typically come in 30 or 90 count boxes, which will last you one or three months, respectively. We also offer subscribe and save options that can save you up to 15% per order! Simply set it and forget it, and we'll send you a new supply of contacts at three- or six-month intervals so that you never run out.
Can I Use My HSA or FSA to Buy Contacts Online?
Most of our contacts are Health Savings Account (HSA) or Flex Spending Account (FSA) eligible, giving you more control over your health care costs. Simply use your HSA or FSA payment method at checkout to take advantage of this benefit.
WebEyeCare Rewards Program
We offer a rewards points program you can use to earn rewards and discounts toward your next purchase with us. Earn points from every purchase at our online store. Every 1,000 points gets you $5 off your next purchase when redeemed. With rewards like these, your savings will add up fast. Plus, VIP members get even more bonuses, like points multipliers and special birthday bonus points.
Satisfaction Guaranteed!
Our goal is to ensure that every customer is 100% satisfied with their purchases. All of the contacts we sell are produced with the highest quality materials and we sell only the best eyewear brands on the market.
When you buy from us, you're getting the same name-brand contact lenses and glasses that your eye care professional prescribes in their office. If for any reason you have any issues with a product that you bought from us, simply reach out to our customer service team, and we will resolve the problem for you as swiftly as possible.