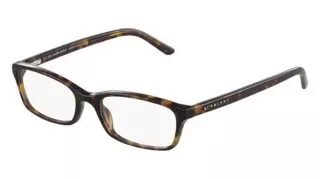 Glasses have always had something of a stigma around them as something only sported by the "Poindexters" and nerds of the world. Characters in media and pop culture who wear glasses are often depicted as socially awkward and meek. However, the landscape of glasses and the people wearing them today couldn't be further from the stereotypes of days past. From "geek" to "geek chic", some of the hottest and most loved celebrities are sporting spectacles to spice up their style.
Effective and Efficient: Vision Correction AND Style
More and more, we see people opting for glasses over contact lenses for a wide variety of reasons. Among the many different reasons we see people opting for prescription glasses are some of the benefits of modern lenses. Many modern options take the "glass" out of glasses, replacing them with a variety of materials.
Plastic lenses offer low-cost and popular options for many to use for their lenses. A variety of different materials offer different benefits, such as high-index for particularly strong prescription lenses and photochromic lenses which adjust themselves to darken when in direct sunlight. Some even choose to customize their lens coatings for different effects and benefits, such as anti-reflective coatings for glare and even mirror coatings to conceal the eyes and give a wildly different look.
One of the most popular benefits of modern construction is the idea of blue light blocking. Polycarbonate lenses are one of the best options for blue light blocking, which can help save your retinas from long-term damage. Prescription lenses give you a variety of options to suit your needs and working with an optometrist can help to save time, money, and your own health. For more information on all the different kinds of lenses and frames, you can read our article on "How to Choose Eyeglasses".
Cool Glasses: Accessorizing to Look Your Best
One of the biggest appeals for glasses comes from their appearance. A far cry from the days of plain wire-rimmed glasses, modern glasses frames and lenses offer a wide variety of styles to pick your best look. When looking at different glasses styles, the first thing most people notice is the frames. There is a bevy of options for different eyeglasses frames to choose from and each accentuates different kinds of looks. Depending on your facial shape, frame style can be crucial for creating a person's best look and there is a variety of choices for everyone.

Options like cat-eye frames are a popular choice for people with square and oval faces. Browline glasses and horn-rimmed glasses can be a great option for those with pear-shaped faces or for a more subtle, subdued look. A person's face shape can help to figure out what style looks best for you, so be sure to check out this article to see what kind of frame suits your particular look.
Maybe you want something more out there and unique like a pair of hipster glasses or you want to go flashy with looks that could kill and sport a pair of ray bans. Even the material of your frames can give off their own distinct look and feel while offering different benefits in their own ways. Acetate frames are more resistant to corrosion and more lightweight while metal frames give a sleek, stylish look for heavier material. WebEyeCare has a variety of articles to help find your best choice for both men's and women's glasses.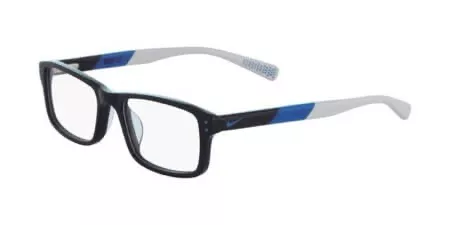 Celebrities and their Styles
Glasses aren't just trendy, they're taking Hollywood by storm! Many of today's biggest celebrities are using eyeglasses to accent their own styles and help them look their best every time they step in front of a camera. Some celebs like Ali Wong (American Housewife) and Jeremy Irvine (War Horse) have been seen rocking round frames to accent their longer face shapes. Guardians of the Galaxy director James Gunn is often seen wearing a pair of hipster glasses giving him an iconic cool look that is easily recognizable at first glance. Big-time celebrities like Tom Cruise and Kate Middleton set themselves apart from the crowd with a pair of ray bans.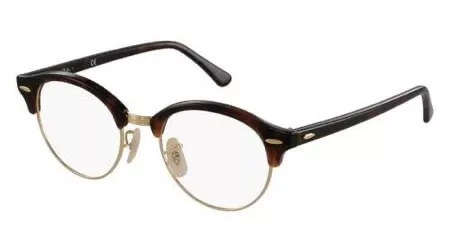 For years, glasses were thought to be a symbol of "the nerds" and only worn by the geeks and the bookworms. But, in today's world, glasses are anything but that. Glasses are an all-around accessory that can be worn by any person to accentuate and enhance their own style.
Glasses are no longer a "faux pas" but a fashion statement. Female celebs since the days of Audrey Hepburn have rocked cat's eye glasses frames to draw attention to the accessory, proving that glasses always had the potential to be cool.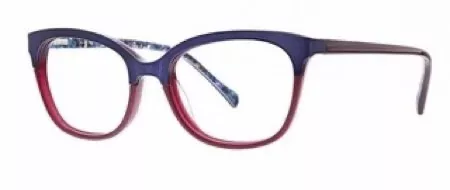 Even the biggest celebrities often wear glasses to the point that glasses have climbed from the cliche to the cool. Not only are glasses beneficial and often necessary for many people, they can also give you a cool and stylish look to stand out wherever you go.
To read up more on eyeglasses and different things to consider before purchasing them, you can check out our previous articles for a variety of different helpful resources.